Lucas Bishop
Lab Manager since 2018
Research areas
Colorectal cancer
Clostridium difficile
Education
BS: University of Nevada, Reno (2016)
MS: University of Nevada, Reno (2018)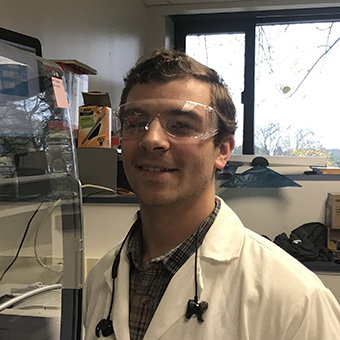 Background
As lab manager, I handle most sequencing related lab work and day-to-day operations of the Schloss lab. My duties include: assisting grad students/post docs with bench work, supply procurement and coordination with external vendors, general lab maintenance, and keeping the lab in compliance with university, state, and federal guidelines.
Papers from time in Schloss lab
Tomkovich S, Lesniak NA, Li Y, Bishop L, Fitzgerald MG, Schloss PD.

2019. The proton pump inhibitor omeprazole does not promote

Clostridium difficile

colonization in a murine model.

mSphere

.

4:

e00693-19. DOI:

10.1128/mSphere.00693-19

.