William Close
Post-doctoral Research Fellow since 2017
Research areas
C. difficile
Bacteriophage
Virome
Education
B.S.: University of Wisconsin - La Crosse (2012)
Ph.D.: Wayne State University (2017)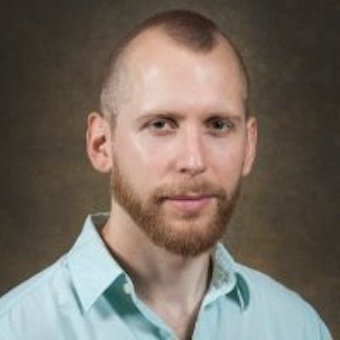 Background
For as long as I can remember, I have been interested in studying viruses. While my Ph.D. work sought to identify how human cytomegalovirus (HCMV), a herpesvirus, exits host cells, my passion has always been bacteriophage. With the burgeoning field of virome research, I saw my opening and jumped at the opportunity to work with Pat to look at the how viruses interact and influence the microbiome leading to disease. As a model for these interactions, my research in Pat's lab specifically focuses on understanding the ways viruses promote susceptibility or resistance to Clostridium difficile infection by altering the gastrointestinal microbiome. We hope to use information gleaned from these studies to demonstrate the importance of viral population dynamics in maintaining human health.
Papers from time in Schloss lab
Hagan AK, Lesniak NA, Balunas MJ, Bishop L, Close WL, Doherty MD, Elmore AG, Flynn KJ, Hannigan GK, Koumpouras CC, Jenior ML, Kozik AJ, McBride K, Rifkin SB, Stough JMA, Sovacool KL, Sze MA, Tomkovich S, Topçuoğlu BD, Schloss PD.

2020. Ten simple rules to increase computational skills among biologists with Code Clubs.

PLOS Computational Biology

.

16:

e1008119. DOI:

10.1371/journal.pcbi.1008119

.

Sabol AC, Close WL, Petrullo L, Lambert CT, Keane B, Solomon NG, Schloss PD, Dantzer B.

2023. Sociality does not predict oral microbiome composition or diversity in free-living prairie voles.

Animal Behaviour

.

200:

167-182. DOI:

10.1016/j.anbehav.2023.02.009

.

Armour CR, Sovacool KL, Close WL, Topcuoglu BD, Wiens J, Schloss PD.

2023. Machine learning classification by fitting amplicon sequences to existing OTUs.

mSphere

. DOI:

10.1128/msphere.00336-23

.