Matt Doherty
Post-doc since 2015
Research areas
Antibiotic Resistance
Therapeutic discovery/development
Crohn's disease
Microbial ecology
Microbial evolution
Science Education
Cancer
Education
BS: University of Notre Dame (2006)
PhD: University of California - Davis (2013)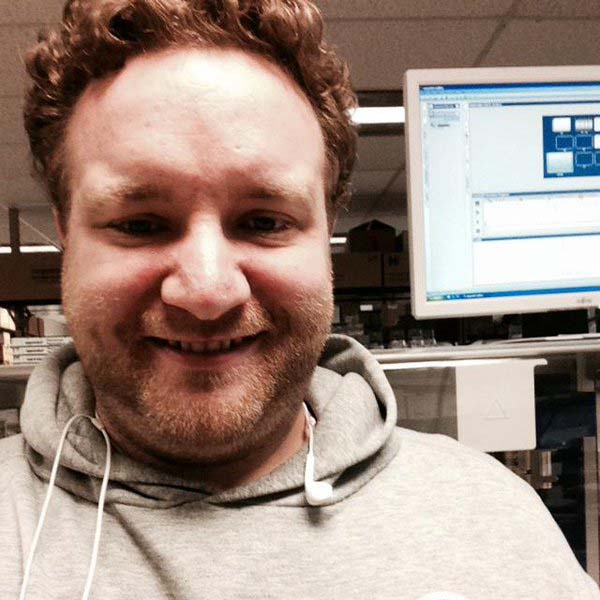 Background
I'm a wet lab microbiologist learning computational microbiology while working to determine the effects of a novel Crohn's disease therapy on the fecal microbiome. I am also trying to determine whether the fecal microbiome of these patients can be used as a biomarker to predict response to treatment. Previously I've researched antimicrobial resistance and novel therapies for HIV and MRSA.
Papers from time in Schloss lab
Doherty MD, Ding T, Koumpouras C, Telesco SE, Monast C, Das A, Brodmerkel C, Schloss PD.

2018. Fecal microbiota signatures are associated with response to Ustekinumab therapy among Crohn's Disease patients.

mBio

.

9:

e02120-17. DOI:

10.1128/mBio.02120-17

.

Hagan AK, Lesniak NA, Balunas MJ, Bishop L, Close WL, Doherty MD, Elmore AG, Flynn KJ, Hannigan GK, Koumpouras CC, Jenior ML, Kozik AJ, McBride K, Rifkin SB, Stough JMA, Sovacool KL, Sze MA, Tomkovich S, Topçuoğlu BD, Schloss PD.

2020. Ten simple rules to increase computational skills among biologists with Code Clubs.

PLOS Computational Biology

.

16:

e1008119. DOI:

10.1371/journal.pcbi.1008119

.