Jay Moltzau
post-doctoral research fellow since 2020
Research areas
Gut Microbiome
Colorectal Cancer
Education
BA: Grinnell College (2011)
MSc: University of Copenhagen (2014)
PhD: Kiel University & the Max-Planck Institute for Evolutionary Biology (2017)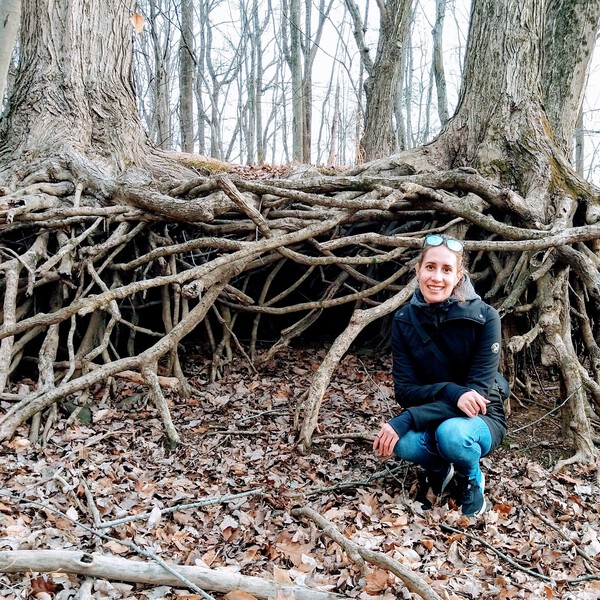 Background
During my PhD, I investigated the role of the gut microbiome in modulating health and disease, with a particular focus on Crohn's disease, a subset of Inflammatory Bowel Disease. I was also interested in understanding and identifying factors contributing to the resilience phenomenon (the ability of the microbial community to 'bounce back', or recover, from a perturbation). As such, I investigated the role of antibiotics and fecal microbial transfers as perturbations on the gut microbiome (bacteriome, mycobiome, and virome). As a postdoc in Pat's lab, I am currently investigating the role of the microbiome in colorectal cancer. When not in the lab, I love to swim, explore nature, read, travel, and spend time with my family and friends. 
Papers from time in Schloss lab
Lapp Z, Sovacool KL, Lesniak N, King D, Barnier C, Flickinger M, Krüger J, Armour CR, Lapp MM, Tallant J, Diao R, Oneka M, Tomkovich S, Moltzau Anderson J, Lucas SK, Schloss PD.

2022. Developing and deploying an integrated workshop curriculum teaching computational skills for reproducible research.

The Journal of Open Source Education

. DOI:

10.21105/jose.00144

.

Barron MR, Sovacool KL, Abernathy-Close L, Vendrov KC, Standke AK, Bergin IL, Schloss PD, Young VB.

2022. Intestinal Inflammation Reversibly Alters the Microbiota to Drive Susceptibility to Clostridioides difficile Colonization in a Mouse Model of Colitis.

mBio

.

13:

e0190422. DOI:

10.1128/mbio.01904-22

.