Katie McBride
Lab Technician since 2020
Research areas
Colorectal cancer
Clostridium difficile
Education
BS: University of Tennessee Knoxville
MS: University of Tennessee Knoxville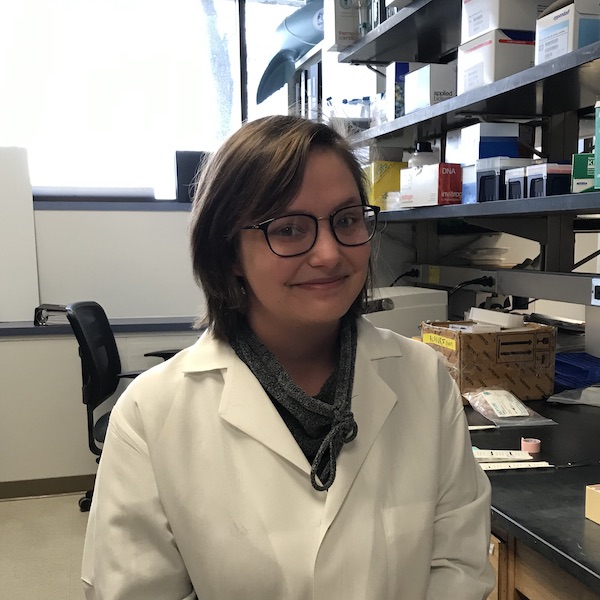 Background
Within the Schloss lab, I am primarily responsible for supporting day-to-day operations. I help the graduate students and post-docs carry out experiments and generate data, keep the lab space and equipment maintained, and assist with organizing and management of the large amounts of data the lab produces. Previously, I worked on exploring the microbial communities Superfund sites; and now I am learning a lot about the human gut microbiome and how it contributes to various diseases!
Papers from time in Schloss lab
Hagan AK, Lesniak NA, Balunas MJ, Bishop L, Close WL, Doherty MD, Elmore AG, Flynn KJ, Hannigan GK, Koumpouras CC, Jenior ML, Kozik AJ, McBride K, Rifkin SB, Stough JMA, Sovacool KL, Sze MA, Tomkovich S, Topcuoglu BD, Schloss PD.

2020. Ten simple rules to increase computational skills among biologists with Code Clubs.

PLOS Computational Biology

.

16:

e1008119. DOI:

10.1371/journal.pcbi.1008119

.