Sarah Tomkovich
Post-doctoral Research Fellow since 2018
Research areas
Intestinal Microbiome
Colorectal Cancer
Clostridium difficile infection
Education
BS: University of Michigan (2009)
PhD: University of North Carolina at Chapel Hill (2016)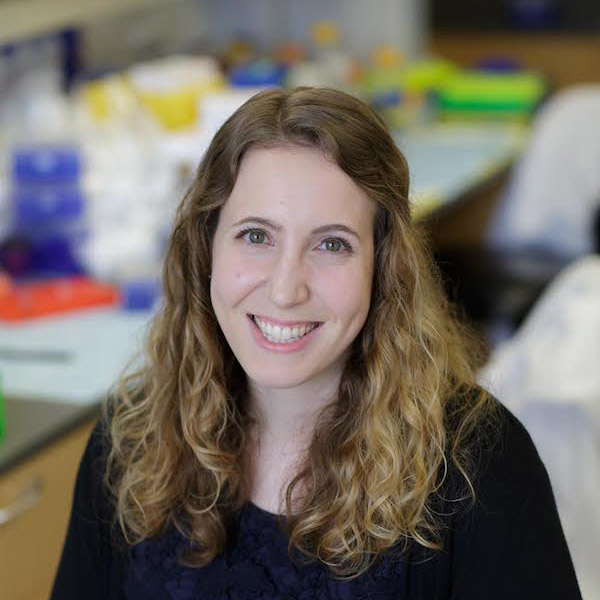 Background
Previously, my research focused on the impact of the microbiome on host immune responses during homeostasis in zebrafish and the role of the microbiome in colorectal cancer development using mouse models. I'm interested in how the host and microbiome respond to environmental factors such as medications or diets and how these perturbations contribute to Clostridium difficile infections and colorectal cancer development.
Papers from time in Schloss lab
Tomkovich S, Lesniak NA, Li Y, Bishop L, Fitzgerald MG, Schloss PD.

2019. The proton pump inhibitor omeprazole does not promote

Clostridium difficile

colonization in a murine model.

mSphere

.

4:

e00693-19. DOI:

10.1128/mSphere.00693-19

.

Tomkovich S, Stough JMA, Bishop L, Schloss PD.

2020. The initial gut microbiota and response to antibiotic perturbation influence

Clostridioides difficile

colonization in mice.

mSphere

.

5:

e00869-20. DOI:

10.1128/mSphere.00869-20

.

Hagan AK, Lesniak NA, Balunas MJ, Bishop L, Close WL, Doherty MD, Elmore AG, Flynn KJ, Hannigan GK, Koumpouras CC, Jenior ML, Kozik AJ, McBride K, Rifkin SB, Stough JMA, Sovacool KL, Sze MA, Tomkovich S, Topcuoglu BD, Schloss PD.

2020. Ten simple rules to increase computational skills among biologists with Code Clubs.

PLOS Computational Biology

.

16:

e1008119. DOI:

10.1371/journal.pcbi.1008119

.