Geoffrey Hannigan
Postdoctoral Research Fellow since 2015
Research areas
Human Microbiome
Human Virome
Microbial Interaction Networking
Bioinformatics
Microbial Ecology
Making A Difference
Education
BS: University of Minnesota (2011)
PhD: University of Pennsylvania (2015)
Postdoc: University of Michigan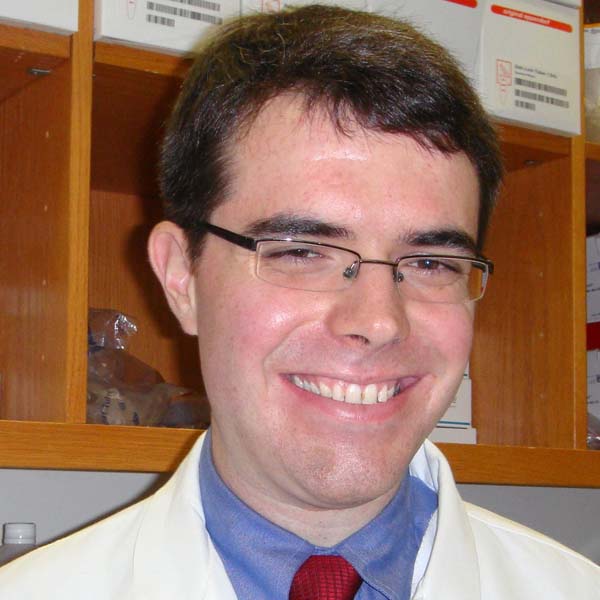 Background
I am a microbiologist with a passion for combining molecular and computational techniques to understand the ecology of the human microbiome and virome, and how they impact health and disease. The long-term goal of my research is to positively impact the medical field by characterizing the complex ecology of human bacterial and viral communities, and to translate those findings into clinical applications. I foresee the most immediately tractable translational applications being phage therapy, optimized probiotic therapies, and prognostic (predictive) modeling. In the long term, this field has a strong translational future and my goal is to help shape that future.
Papers from time in Schloss lab
Hannigan GD, Duhaime MB, Ruffin IV MT, Koumpouras CC, Schloss PD.

2018. The Diagnostic Potential and Interactive Dynamics of the Colorectal Cancer Virome.

mBio

.

9:

e02248-18. DOI:

10.1128/mBio.02248-18

.

Hannigan GD, Duhaime MB, Koutra D, Schloss PD.

2018. Biogeography & environmental conditions shape bacteriophage-bacteria networks across the human microbiome.

PLOS Comp Biol

.

14:

e1006099. DOI:

10.1371/journal.pcbi.1006099

.

Hagan AK, Lesniak NA, Balunas MJ, Bishop L, Close WL, Doherty MD, Elmore AG, Flynn KJ, Hannigan GK, Koumpouras CC, Jenior ML, Kozik AJ, McBride K, Rifkin SB, Stough JMA, Sovacool KL, Sze MA, Tomkovich S, Topçuoğlu BD, Schloss PD.

2020. Ten simple rules to increase computational skills among biologists with Code Clubs.

PLOS Computational Biology

.

16:

e1008119. DOI:

10.1371/journal.pcbi.1008119

.